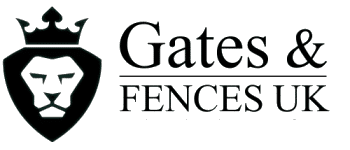 UK's largest bespoke wooden and wrought iron gate manufacturers. We believe in producing all gates by hand using traditional, time served techniques to create stunning and durable gates. As members of the "Made in Britain" campaign, you can be sure that all gates offered by the Gates & Fences Group have been constructed here in the UK. Our factory is located in Paignton, Devon and we have a delivery network that covers all of the UK (mainland).
We hold the largest range of gate styles and sizes available in the UK crafted from different materials to suit your needs. Materials include Wooden Gates (softwood pine), Metal/ Wrought Iron Gates, Hardwood Gates (Iroko), Metal Framed Timber Infill Gates and Composite Gates. Gate types include Driveway Gates, Sliding Gates, Garden Gates, Side/ Pedestrian Gates, Farm/ Field Gates, Bi-fold Gates, 3/4 Split Gates and Wooden Garage Doors. We also manufacture Wooden Fence Panels, Metal Railings, Composite Fence Panels and Metal Framed Railings.
With the LARGEST range of gate style and sizes online, you are sure to find the gate that suits your property.
TRADE CUSTOMERS/ HOUSING DEVELOPMENT
We work with a number of trade customers…from independent gate installers to housing developers, general builders to landscaping and everyone in-between. As a trade customer you receive an automatic discount off all of our products plus a free express service (after a first order has been placed). More info…
Want to discuss? Call our friendly team free on 0800 6124 965.
Available in a range of types, designs and constructed from various materials.
First, driveway gate types. The majority of driveway gates in the UK are standard double opening type. Simply put, these are 50/50 split (two gate leafs of equal size). Browse range based on material: Wooden Driveway Gates, Metal Driveway Gates, Metal Framed Driveway Gates, Hardwood Driveway Gates, Composite Driveway Gates or Aluminium Driveway Gates.
A sliding gate is one complete gate leaf that slides open either manually or by electric automation. Due to width, the sliding gate can come as two sections that are bolted together on site to form one gate. This is down to both transportation and risk of gate twist. Some opt for a sliding gate due to limited return space on drive where a standard double gate wouldn't be able to open or for those wanting to gain the most room of the drive. There needs to be adequate space to either side of a sliding gate to open. For example, if you have an opening of 4m, there would need to be a side clearance of 4m (plus allowed overhang of 0.8m). Browse sliding gates based on material: Wooden Sliding Gates, Metal Sliding Gates, Metal Framed Sliding Gates, Hardwood Sliding Gates, Composite Sliding Gates or Aluminium Sliding Gates.
Two gate leaf type. One gate leaf being larger than the other. Split gates are an ideal solution for those looking for a pedestrian gate within a driveway gate or where the gate return space on one side is limited. We manufacture split gates up to 9ft per side. For example if your opening was 12ft, you could have one side at 9ft and the other 3ft. Browse our split gates from material: Wooden Split Gates, Metal Split Gates, Metal Framed Split Gates, Hardwood Split Gates or Composite Split Gates.
Driveway gates made up of multiple gate sections – 3 or more. We produce folding gates to any width and any number of gate sections. Most usually opt for folding gates with 3 or 4 sides. The gate is connected either side to the post/ pillar with a smaller hinge used to attach connecting gate leaf. Due to size, some bi-fold gates will benefit having a jockey wheel fitted to help support. Bi-fold gates are great for those with limited space providing additional security and privacy where a standard driveway gate wouldn't work. We offer bi-fold gates using these materials: Wooden Bi-fold Gates, Metal Framed Bi-fold Gates, Composite Bi-fold Gates or Hardwood Bi-fold Gates.
A traditional style of gate. Open panel design. Various open types available. Some farm gates will have a single (large) gate leaf, double opening (each side of equal width) or a larger gate leaf with a pedestrian access. Currently, we only produce these in timber, Wooden Farm Gates or Hardwood Field Gates.
We class Garden Gates as any pedestrian gate that goes up to 4ft 6″ in height. Range of designs available. Our most popular garden gate is our wooden Baywood Garden Gate, an attractive open spindle design with vertical cladding set within a deep wooden frame. See our garden gates by material. Wooden Garden Gates, Metal Garden Gates, Metal Framed Garden Gates, Hardwood Garden Gates or Composite Garden Gates.
Our range of side gates height is between 5ft and 7ft. Our most popular wooden side gate is our Brentwood Gate (usually sold at 6ft high), for metal side gates, The Cheltenham Gate and for metal framed our York Side Gate. All can have additional security such as a key lock and handle. Select your design by material: Wooden Side Gates, Metal Side Gates, Metal Framed Side Gates, Hardwood Side Gates or Composite Side Gates.
A range of garden fence panels available. From modern or traditional to ones designed to match your gate. All are expertly crafted by hand in the UK. We use deeper, pressurised timber for durabilty and longevity. 15 year protection against rot and insect damage.
Double swinging garage doors constructed from either hardwood (Iroko) or softwood (Redwood Pine). Fully customisable sizes in width and height. Constructed using mortise, tenon and dowel jointed frames.
GATE INSTALLATION
Gate installation is offered on all of our driveway gate range and smaller gates installed with driveway gates. Our recommended professional teams cover the majority of the UK. From standard manual opening driveway gates to fully automated electric sliding gates we can produce and fit the entire gate range. Gate installation is available to both residential and commercial customers. Gates and Fences UK is a CHAS accredited contractor.
GATE AUTOMATION
Looking for Electric Gates? Through research and experience we only supply the best automation kits based on safety, reliability and warranty and also produce the gates ready for automation. Additional structure support is required to electric wooden gates such as thicker centre or base rails. For underground automation, foot supports will need to be added and sliding gates usually require a centre rail (both wood and metal gate types). We also supply intercom systems, wired or wireless, with or without video and GSM models. For safety, additional photo cells, safety edge strips etc can be added or the choice of a lower powered automation kit in 24v. We prefer to discuss with our customers regarding electric gates to ensure all safety areas are covered.